Eastmarch is a Location in Elder Scrolls Online.Stretches from the frozen, jagged northern coastline into southern's Skyrim's volcanic tundra. The area features quests from level 31-37, 16 Skyshards and 5 achievements (Exploration, Quests, Fishing, Locales, Skyshards). Crafting materials ?? ?? , Reagents and Runes are available here.
Eastmarch Information
Faction: Ebonheart Pact
Previous Zone: Shadowfen
Next Zone: The Rift
Questing Levels: 31-37
Number of Quests: ?
Number of Achievements: 3
Crafting Materials
Reagents: ?
Ore: ?
Cloth: ?
Runes: ?
Wood:?
Provisions: ?
---
Public Dungeons
The Bastard's Tomb
The Chill Hollow
Direfrost Keep
The Frigid Grotto
Icehammer's Vault
Old Sord's Cave
Stormcrag Crypt
Elite Spawns
Ammabani's Pride
Dragon Mound
Dragon's Hallow
Rageclaw's Den
Ratmaster's Prowl
Swiftblade's Camp
Eastmarch Quests
Trivia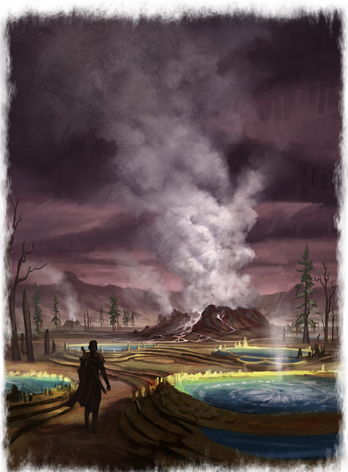 Saergnar, Pact soldier:
"I never saw an Argonian look happier. I swear I saw him smile as soon as we crested the ridge and he laid eyes on the mineral pools. I can't stand the smell of them, much less the heat, but he walked as fast as he could without breaking into a run and practically hopped right in.
It was I who asked the Commander if we could set up nearby overnight, since we'd been making good time and all. Guess I felt bad for Counts-His-Teeth, so far away from his swamp and having to tromp around in the snow. Everyone misses home when they're away, and I think the Argonians might miss it more than anyone."